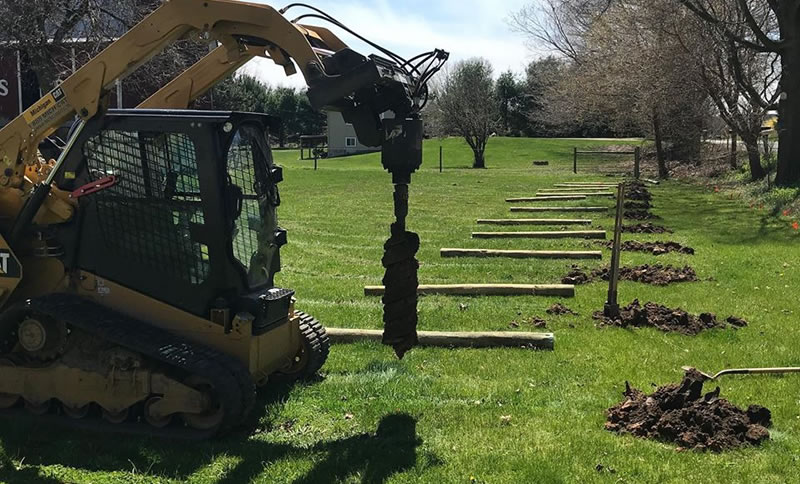 Post Hole Digging Service
Are you getting ready to install a fence or a deck on your property?  If you need post holes or holes for footings then you'll save a lot of time and energy by finding someone with a tractor and the necessary auger attachments to make short work of all your post hole needs.
R&H Tractor Services is based out of Hastings, MI and serving Southern Michigan including Kalamazoo, Grand Rapids, and the surrounding area.   We have the equipment and expertise to handle post hole projects of any size.  Whether you need holes for new footings for your deck, a gate, or a new fence, we'll be able to help.  We are careful and conscientious operators with our equipment and we'll always work to minimize damage and disturbance on your property.
We can auger holes from 9″ to 36″ and to varying depths depending on your projects requirements.
Contact R&H Tractor Services today, and we will provide you with an estimate to auger your post holes or footing holes on your property. Call us now at (269) 205-3762 or fill out our online contact form and we'll get right back to you.