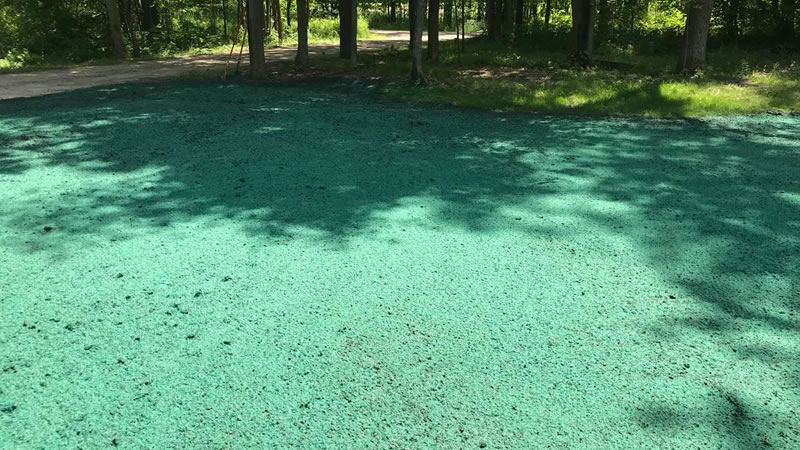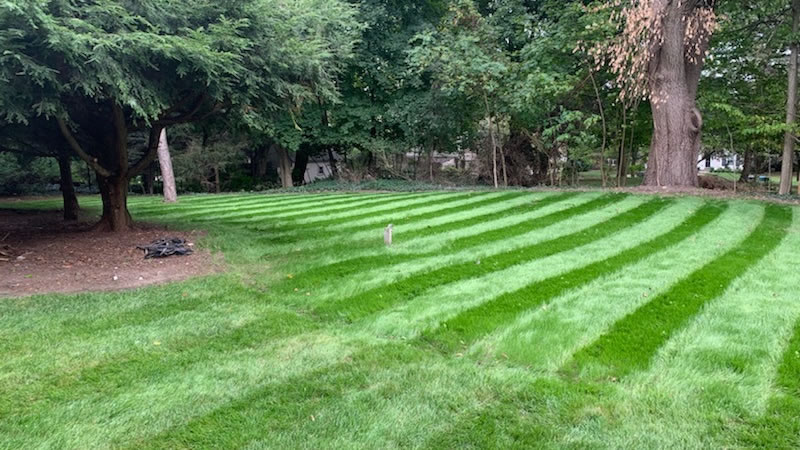 Hydroseeding Service For Lawns
Hydroseeding is a planting process that uses a slurry of grass seed and mulch. It is often used as an erosion control technique on construction sites and also to create new lawn areas on large properties as hydroseeding can slash labor costs as it's applied with a special machine.
Installing a lawn using the hydroseeding process is like spraying down grass seed with it's own blanket of fertilizer that provides nutrients and also holds the grass seed in place. It's a great option for larger or sloped properties where keeping the grass seed or sod in place can be a problem.
R&H Tractor Services is based out of Hastings, MI and serving Southern Michigan including Kalamazoo, Grand Rapids, and the surrounding area.  We specialize in installing new lawns and grassy areas using our hydroseeding machine. Whether you're trying to install new grass on a hillside, along a drainage ditch, or in a large cleared area our hydroseeding machine can do the job quickly and plant beautiful grass in otherwise difficult or large areas.
What Are The Advantages Of Hydroseeding?
There are several benefits to hydroseeding your lawn over other traditional methods. If you are planting grass in a relatively large area then hydroseeding can be completed in a very short period of time once the ground has been prepared and the machine is setup.
Hydroseeding can be very effective for hillsides and sloping lawns as it can help with erosion control and is quick to apply. Hydroseeding will typically cost less than planting your lawn with sod, but it's a little bit more than seeding your lawn naturally. It is quick to grow with grass growth showing in about a week and you are able to start mowing usually within 3 to 4 weeks from the date of application. Fiber mulch accelerates the growing process by maintaining moisture around the seeds and providing much needed nutrients, thereby increasing the rate of germination.
Hydroseeding Is Great For:
New construction lawn installations
Hillsides and sloped properties
Large lawn areas
Ground remediation work
Erosion control
Contact R&H Tractor Services today, and we will provide you with an estimate to hydroseed your property. Call us now at (269) 205-3762 or fill out our online contact form and we'll get right back to you.