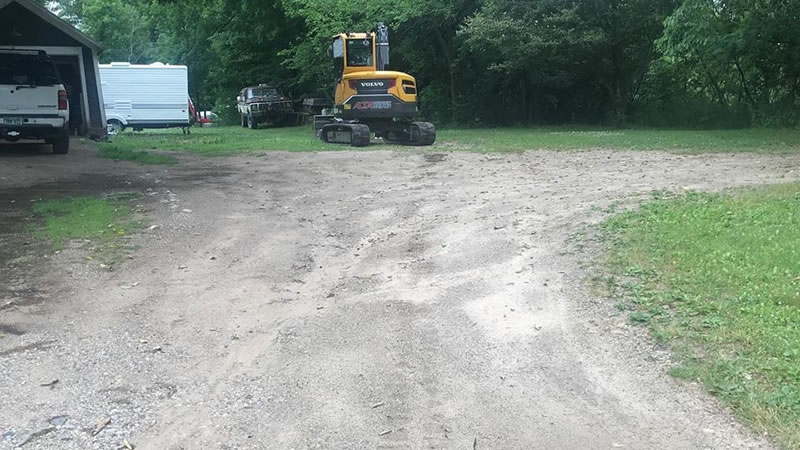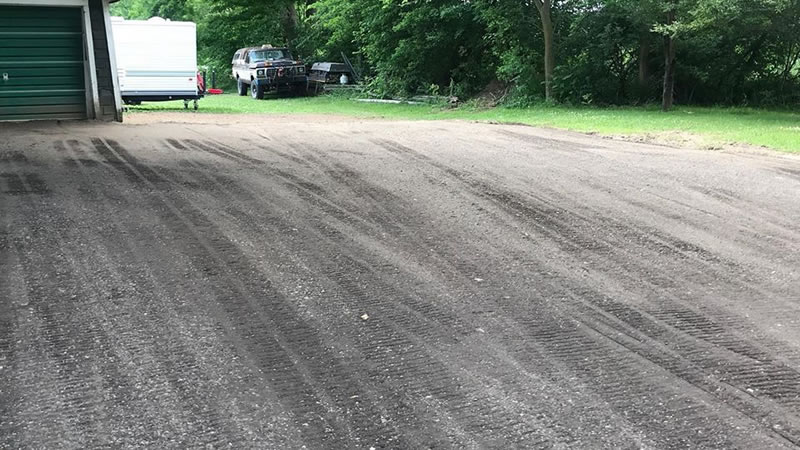 Gravel Parking Area Installation
If you have the space (and the toys) a gravel parking area can be a great addition to your property.
R&H Tractor Services is based out of Hastings, MI and serving Southern Michigan including Kalamazoo, Grand Rapids, and the surrounding area.
We specialize in clearing, grading, and installing new gravel parking areas for both residential and commercial properties.  Whether you want a gravel area in front of your shop to park your toys or you need a gravel parking area for heavy equipment, we'll be able to help!
When constructing a gravel parking area there are a few primary concerns that we need to address.
How much space is available?
What is the soil condition for drainage?
How much material will need to be brought in?
Building a new parking area is much more than just spreading some gravel.  We need to properly prepare the area which includes addressing any drainage issues at the same time.  You don't a parking area that looks amazing in the summer only to be disappointed with a muddy mess during the wet and rainy months if your parking area isn't installed properly.
Why Choose R&H Tractor Services To Install Your Gravel Parking Area?
When you choose R&H Tractor Services to install a gravel parking area you are partnering with a team of professionals who will care for and maintain your property as if it were our own.  You can count on great communication, reliable service, and fair prices.
Our team takes great pride in the work they do and we listen to the needs of each and every customer as no two properties are alike.  You can count on us to install a new gravel parking area on your property that you'll be able to use for years to come.
Contact R&H Tractor Services today, and we will provide you with an estimate to install a gravel parking area. Call us now at (269) 205-3762 or fill out our online contact form and we'll get right back to you.